REWINDING MOTOR FOR MARINE AND INDUSTRIAL USE IN JAPAN
ELECTRIC MOTOR

We have been providing marine and industrial motors and motor repair service.
REPAIR SERVICE

RAPID REPAIR WITH 1YEAR WARRANTY
SHIP OUT WITHIN 48HOURS ON STANDARD COIL CONDITION
EMERGENCY SERVICE AVAILABLE
REPAIRING PROCESS

INCOMING MOTOR FOR RECONDITIONING
DISMANTLING
CLEANING
MECHANICAL INSPECTION
ELECTRICAL INSPECTION
COIL WINDING / REWINDING
REPLACEMENT BEARING NSK,NTN,SKF, ETC.
VERNISHING AND PAINTING
ASSEMBLING
MOTOR RUNNING TEST

To discuss your requirements, please contact us and give us motor spec. and any other supporting information we will gladly quote prices and shipping costs immediately.
NEW MOTOR
We should be sales new from factory and prompt shipment from stock, 1w capacities up to 132Kw.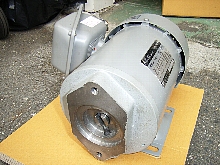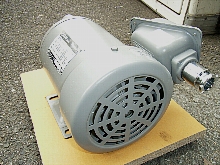 PRODUCT

ELECTRIC MOTOR, SINGLE PHASE
ELECTRIC MOTOR, THREE PHASE
ELECTRIC MOTOR, DIRECT CURRENT(DC)
ELECTRIC MOTOR, TWO SPEED
ELECTRIC MOTOR BRAKE
BROWER FAN MOTOR
BOILER FAN MOTOR
FANS, ELECTRIC MOTOR
ELECTRIC MOTOR HITACHI, MITSUBISHI, TOSHIBA
We can arrange repair service at any port in Japan as follows.
Chiba / Tokyo / Yokohama / Mizushima / Nagoya / Kobe / Osaka / Shimonoseki / Tomakomai / Moji / Niihama / Naoshima etc.